NEWS RELEASE
SmallHD
www.smallhd.com
Effective: Sept 10, 2019

For Higher Res Click on Photos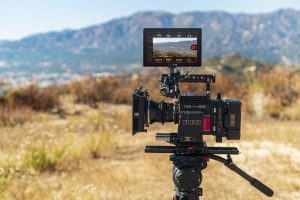 To download a large version of the image, first, click on the image above. Then right-click (Windows) or hold the CTRL key and click (Mac) directly on the image and Save.
Creative Solutions is adding even more functionality for cinematographers to their powerful SmallHD Cine 7 line of on-camera touchscreen monitors. Now available for purchase, this new software license enables real-time configuration of RED DSMC2 cameras directly through the Cine 7's touchscreen interface.
Camera control on Cine 7 is a unique development because it allows cinematographers to use a beautiful, bright, and color-accurate monitor as a control interface as well as a creative viewing monitor. Camera menus appear as an overlay on the Cine 7 screen, offering multiple options to configure the camera to changing production requirements. In addition to standard parameters like white balance, resolution, and filename, the new software license provides deep-level menu control, including output overlays, image pipeline modification, and power settings.
The Camera Control license for RED DSMC2 is now available as a bundle that includes an active camera-control cable and software upgrade license. For a limited time, every new Cine 7 purchase will include the RED camera control bundle free of charge.
With 1800nits of brightness, 100% DCI-P3 color, and a 1920×1200 resolution display, the Cine 7 monitor combines razor-sharp image clarity with powerful camera control features and the ease of touchscreen access. All Cine 7 monitors also provide deep integration with Teradek RT wireless follow-focus systems and are available as either a standalone monitor or with an integrated Teradek Bolt transmitter or receiver module.
For more information about Cine 7 RED Camera Control or other SmallHD products visit: www.smallhd.com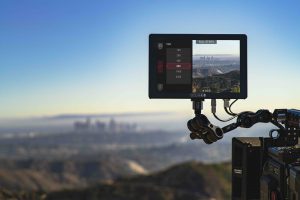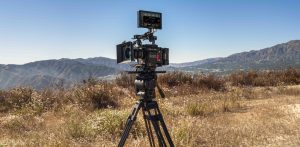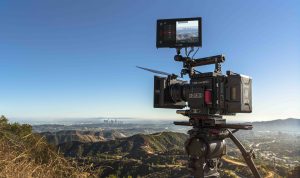 ###
About Creative Solutions
Headquartered in Southern California, Vitec's Creative Solutions Division designs and manufactures premium products for broadcasters, film and video production companies, independent content creators and enterprise businesses. Comprising the brands Teradek, SmallHD, Wooden Camera, and Amimon, Creative Solutions products are used around the world for sports, news, live events, film and television production and online streaming. Creative Solutions has manufacturing and R&D centers in the US, UK, Israel and continental Europe.
###
About SmallHD
Founded in 2009, SmallHD has made a name as the leading innovator of on-camera monitoring solutions for professional cinematographers, videographers, and photographers worldwide. Creators of the world's first high definition on-camera monitor, SmallHD continues to push the envelope of what's possible in an on-camera, studio and production displays. www.smallhd.com
For additional photos and other news, please go to www.aboutthegear.com
Information Prepared by Lewis Communications: susan@lewiscommunications.net