NEWS RELEASE
Cine Gear Expo
T: 310-472-0809
www.cinegearexpo.com
Effective: January 28, 2019
Click photos to download in higher res


Hollywood, California, January 28, 2018 – Cine Gear Expo Hollywood will once again be held at historic Paramount Studios May 30-June 2, 2019. Now in its 24th year, this must-go-to event fills the actual sound stages and New York Street location sets of this revered venue.
The Hollywood show opens May 30th with the Film Series Competition that includes: Student Short, Indy Short, Commercial and Music Video categories. Submissions are being accepted now at: http://www.cinegearexpo.com/film-competition-forms
Exhibits displaying the latest and greatest production tools of the trade are open noon on Friday, May 31 from 12:00pm to 8:00pm and Saturday, June 1 from 10:00am to 5:00pm. The sunny studio lot is an ideal background for the California casual scene where creators can talk art and tech with peers, gear makers, rental houses, guilds, associations, trade journals and more. It's the place to see and touch the technology that's behind filmmaking and network with the folks who use it.
Visitors can also attend advanced film screenings, premiere seminars and presentations from respected industry organizations and top names in the business. Those who strive to get caught up on the latest techniques can attend Cine Gear's Master Class Series that starts on June 2. Details are available at: http://www.cinegearexpo.com/master-classes
Free registration to attend Cine Gear Hollywood will open mid-February at http://www.cinegearexpo.com/la-expo-attendee-registration. To see the full lineup of exhibitors, screenings, and seminars, for both Hollywood and Atlanta Expos, visit: www.cinegearexpo.com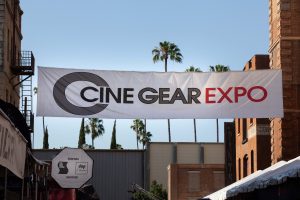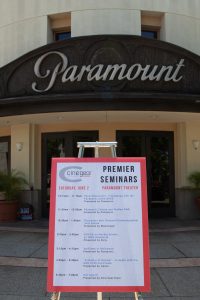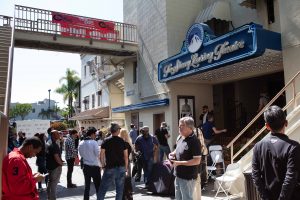 ###
Information prepared by Lewis Communications: susan@lewiscommunications.net
For Additional News and Photos visit aboutthegear.com