DoPchoice GmbH
Danklstr. 4 · 81371 München · Germany
Phone: +49 89 95449293 · Fax: +49 89 17927731
info@dopchoice.com
www.dopchoice.com
Effective: April 10, 2017

To Download the European Version of this News Release Click Here.
To Download the Below Photo of Spencer in High Res Click Here.
To Download the Below Photo of Johannes in High Res Click Here.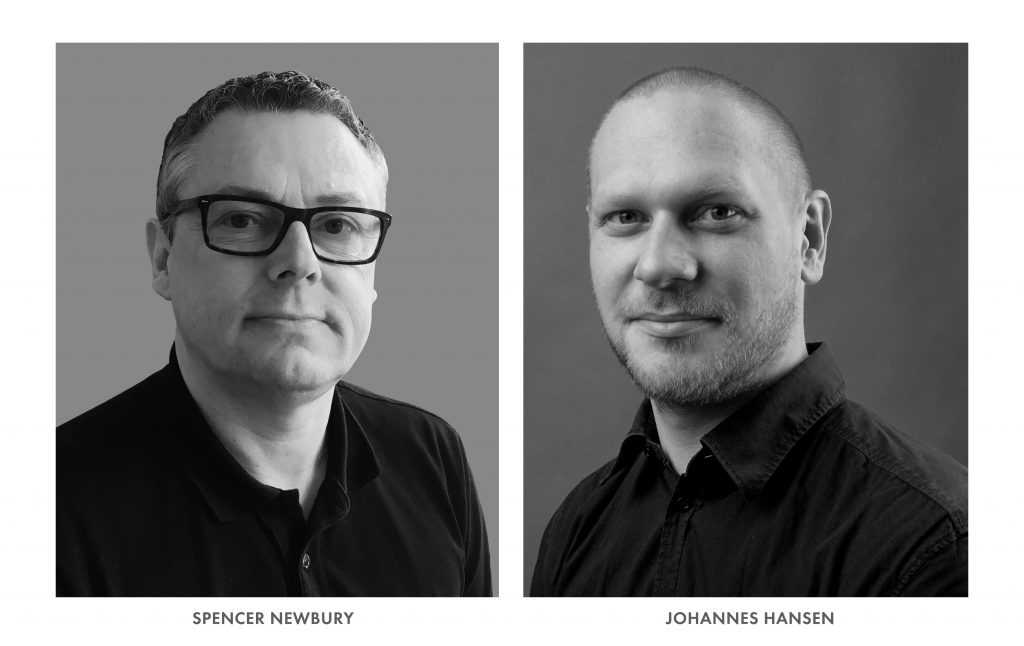 DoPchoice is expanding to keep up with the popularity of their Snapbags®, Rabbit-Ears™, Snapgrids® and other light directing tools. Headquartered in Munich, Germany the company adds a new 350-square meter warehouse at Machtlfingerstr.21. To coincide with this DoPchoice has also invested in new technology including state-of-the-art commercial sewing and laser cutting machines to increase efficiency and assure product precision.
The company is also adding widely known lighting technology experts to their international sales team.
As DoPchoice's new Head of Sales and Business Development, Spencer Newbury brings with him 20 years of experience working with some of the industry's top lighting companies including Litepanels and renowned equipment dealer, LCA Lights Camera Action, where he interfaced with lighting designers and DoPs regarding top lighting brands. Spencer can be contacted at spencer@dopchoice.com.
Johannes Hansen brings his expertise to DoPchoice as Sales and Products Manager after working with the famous lighting innovation company Dedo Wiegert Film GmbH. Johannes can be reached by e-mail at johannes@dopchoice.com.
For more information about DoPchoice, visit www.dopchoice.com
###
Information Prepared by Lewis Communications: susan@lewiscommunications.net
For Additional News and Photos visit aboutthegear.com