News Release
DoPchoice GmbH
Machtlfinger Str. 21
81379 Munich · Germany
Phone: +49 89 95 45 742-40
sales@dopchoice.com
www.dopchoice.com
Effective: September 6, 2018
To download photos in high res click images below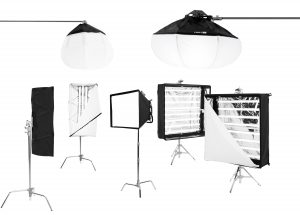 Lighting accessary-maker DoPchoice celebrates its 10thanniversary this autumn, just in time for the IBC and CINEC European conventions. Headquartered in Munich, Germany, DoPchoice offers light shaping gear for the world's top LED light fixtures, featuring compact and lighter weight designs that are easier to use and fast to set-up, serving gaffers, cinematographers and rental houses, worldwide. DoPchoice innovations includes their take on softboxes–the Snapbag®, which instantly snaps up without a complicated speedring and breaks down into a small flat pouch just as fast. The elegantly stitched Snapgrid®, that maintains tight corners and affixes directly onto the front of a Snapbag, can be added on quickly. They also simplified soft box mounting with their family of Rabbit-Ears® lightweight folding frames.
The advancements come as fast as new types and brands of lights are added to the LED lighting vocabulary. This season DoPchoice will debut a new Snapbag for up to 3 Astera Titan or AX1 Tubes. In keeping with the all-in-one lights, the Snapbag is fast to set up and offers a generous 4'x2' surface to emit pleasing soft lighting. For Astera users who prefer a box-style softener, DoPchoice offers an adapter to use the snap-up 4×4 Snapbox® with up to 8 Astera Tubes.
Also premiering will be the Lantern5 for Rabbit-Ears. The largest lantern- or pancake-style softener on the cine market, it is a shallow 70cm. Combining it with the Rabbit-Ears attachment system allows easily deployment on low ceilings. A blackout side-cover avoids spill light, and when ready for storage, the 5-foot Lantern collapses compactly into a tough, protective bag.
DoPchoice also adds a 3-foot Lantern made just for the unique Redback from Hudson Spider. This lightweight softener provides quick setup and packs up compactly.
Exalux is the latest brand to get custom fit versions of a DoPchoice favorite, the Snapbox, which comes in a new super shallow model. Plus, THELIGHT's Velvet2 EVO now can take advantage of a new custom fit Snapbag and Snapgrid.
To see the full DoPchoice line visit their stand at IBC #12.D39, and CINEC #3-A08. For more information visit www.dopchoice.com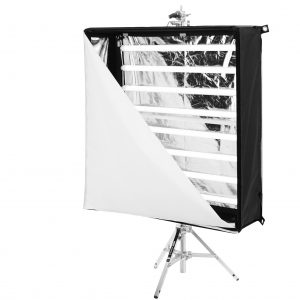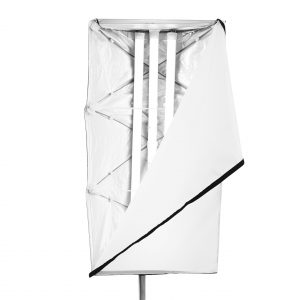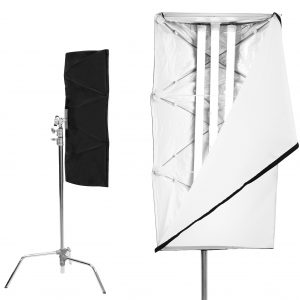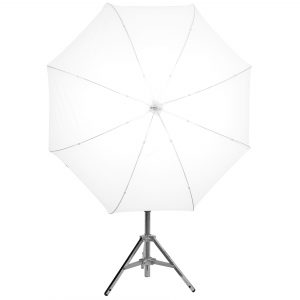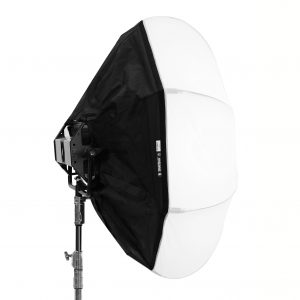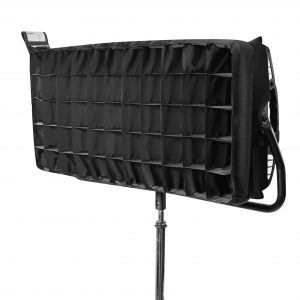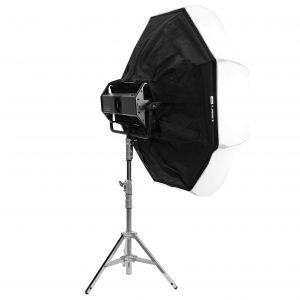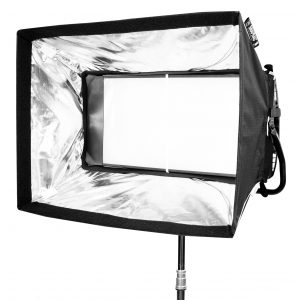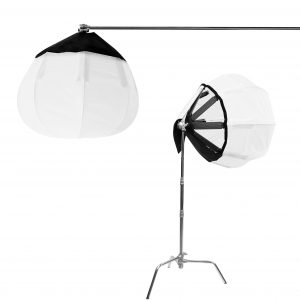 ###
About DoPchoice
Headquartered in Munich, Germany, DoPchoice has provided a fresh take on light refining accessories for the world's top light fixtures since it's founding in 2008 by Stefan Karle. The cinematographer/inventor has created and built lighting tools with more compact and lightweight designs, that are easier to use and faster to set-up—to meet the needs of gaffers, cinematographers and rental houses, worldwide.
###
Information Prepared by Lewis Communications: susan@lewiscommunications.net
For Additional News and Photos visit aboutthegear.com