News Release
DoPchoice GmbH
Danklstr. 4 · 81371 München · Germany
Phone: +49 89 95449293 · Fax: +49 89 17927731
info@dopchoice.com
www.dopchoice.com
Effective: April 6, 2018
To download photos in high res click images below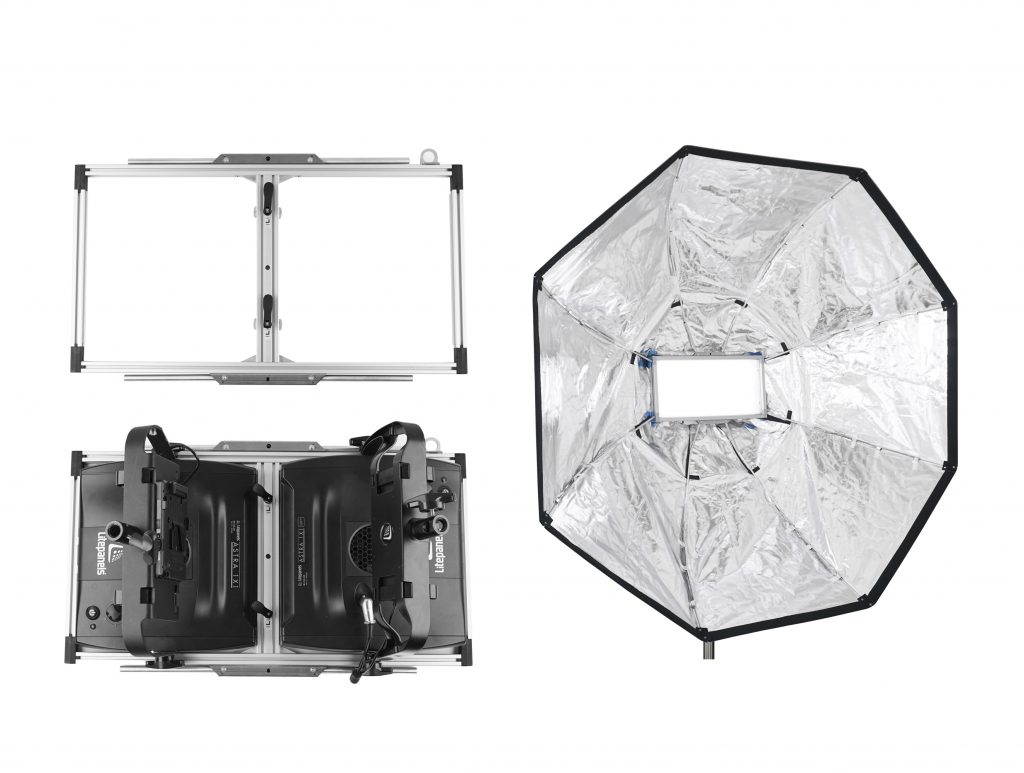 At the 2018 NAB DoPchoice will unveil a new version of its quick-use Rabbit-Ears mounting system that's designed especially to gang a pair of Litepanels Astras so they can be easily equipped with a DoPchoice Snapbag and other light softening and shaping tools.
The only solution especially made to gang two Astras, it employs DoPchoice's SRELPA and Gobo Head adapters along with the Rabbit Ears Rectangular mount. Then one of their Snapbag softboxes can be added in a few minutes.
According to theC47 Producer/DP/Educator Jem Schofield, "Take two Litepanels Astra 6X fixtures ganged together in the Rabbit-Ears Rectangular, along with the Snapbag Medium and you have a large, powerful and beautiful soft source in minutes. The system also works with their Snapbag Lantern and Snapbag Octa series."
DoPchoice's Snapbag Medium, the 3', 5' and 7' Octas, and new Lantern, as well as Snapgrids are designed to soften and direct the light. Each of these lightweight units snaps up in seconds and is ready to go home just at quickly, tucked into it's own black canvas carrier.
DoPchoice makes light directing tools for all popular professional LED lighting. They can be seen on display at NAB 2018 along with The Rag Place in Booth C8547.
For more information visit www.dopchoice.com
###
Information Prepared by Lewis Communications: susan@lewiscommunications.net
For Additional News and Photos visit aboutthegear.com