NEWS RELEASE
VER
757 West California Avenue
Glendale, CA 91203
www.ver.com
Effective: May 15, 2018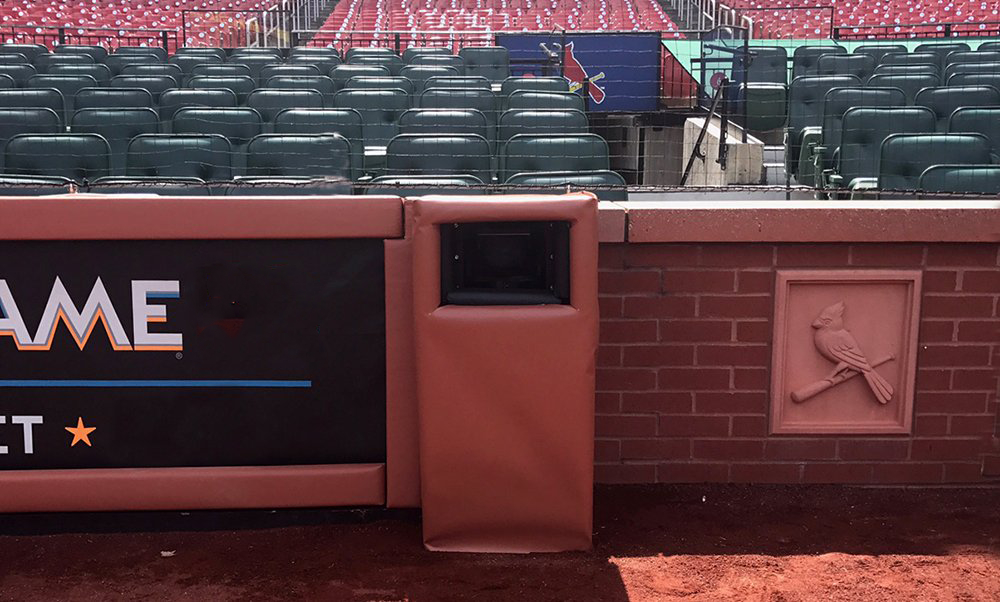 Lincoln Center, New York, NY– On May 8, 2018, the National Academy of Television Arts and Sciences (NATAS) presented the coveted George Wensel Technical Achievement Award to ESPN for The Front Row Cam at the 39th Annual Sports Emmy Awards Ceremony. The George Wensel Award is one of the most prestigious accolades in sports broadcasting.
Currently working on its second season of ESPN Sunday Night Baseball telecasts, Front Row Cam was co-developed by ESPN and VER with complete manufacturing accomplished at VER's Glendale, California facility. After debuting midway through last season, it earned praise for capturing tight shots of the pitcher's face looking in at the hitter and super-slo-mo shots of the pitches. This modern robotic camera brings back the beloved 'old-time' low-home camera angle that has gradually disappeared over the past two decades in favor of additional ballpark seating.
The Front Row Cam includes a Sony HDC-P43 (outfitted with a Fujinon HA42×13.5 lens) inside a VER- designed (mainly 3D printed) housing that is servo driven for pan mode. The camera and lens are mounted vertically and shoot off an extremely high-precision mirror, which is servo driven for tilt. The heart of the camera is a 6-axis, all digital, scalable motion-control system that allows for remote control of focus, iris, zoom, back-focus, pan and tilt, all with in-house VER technology. The system features a VER pan-and-tilt controller for the robo operator.
The National Academy of Television Arts and Sciences (NATAS) Award was presented by sportscaster Kevin Burkhardt, along with legendary baseball greats John Smoltz and Alex Rodriguez and received by Terry Brady, Director, ESPN Remote Production Operations. In addition to ESPN's innovators, VER's designers who built the system include: Weston Beaumont, Chris Bryne, Patrick Campbell, Cody Miles, Shane Monsees and Vince Pace, ASC.
"From napkin sketch to winning the George Wensel Technical Achievement Award, it was great working as a team with ESPN," says VER Director, Global Camera Operations, Patrick Campbell.
For more information on VER and The Front Row Cam please visit ver.com.
ABOUT VER
VER is a leading, global provider of production equipment and engineering support. With the world's largest inventory of rental equipment, VER supplies the most advanced technology to a broad array of clients in the TV, cinema, live events, broadcast and corporate markets. Clients rely on VER's depth of experience in Broadcast, Audio, Video, Lighting, LED, Cameras, Rigging, Media Servers, Fiber and more. With 34 offices across North America and Europe, 24/7 support, and unparalleled expertise, VER can support any live or taped production anywhere in the world.
For more information on VER please visit www.ver.com.