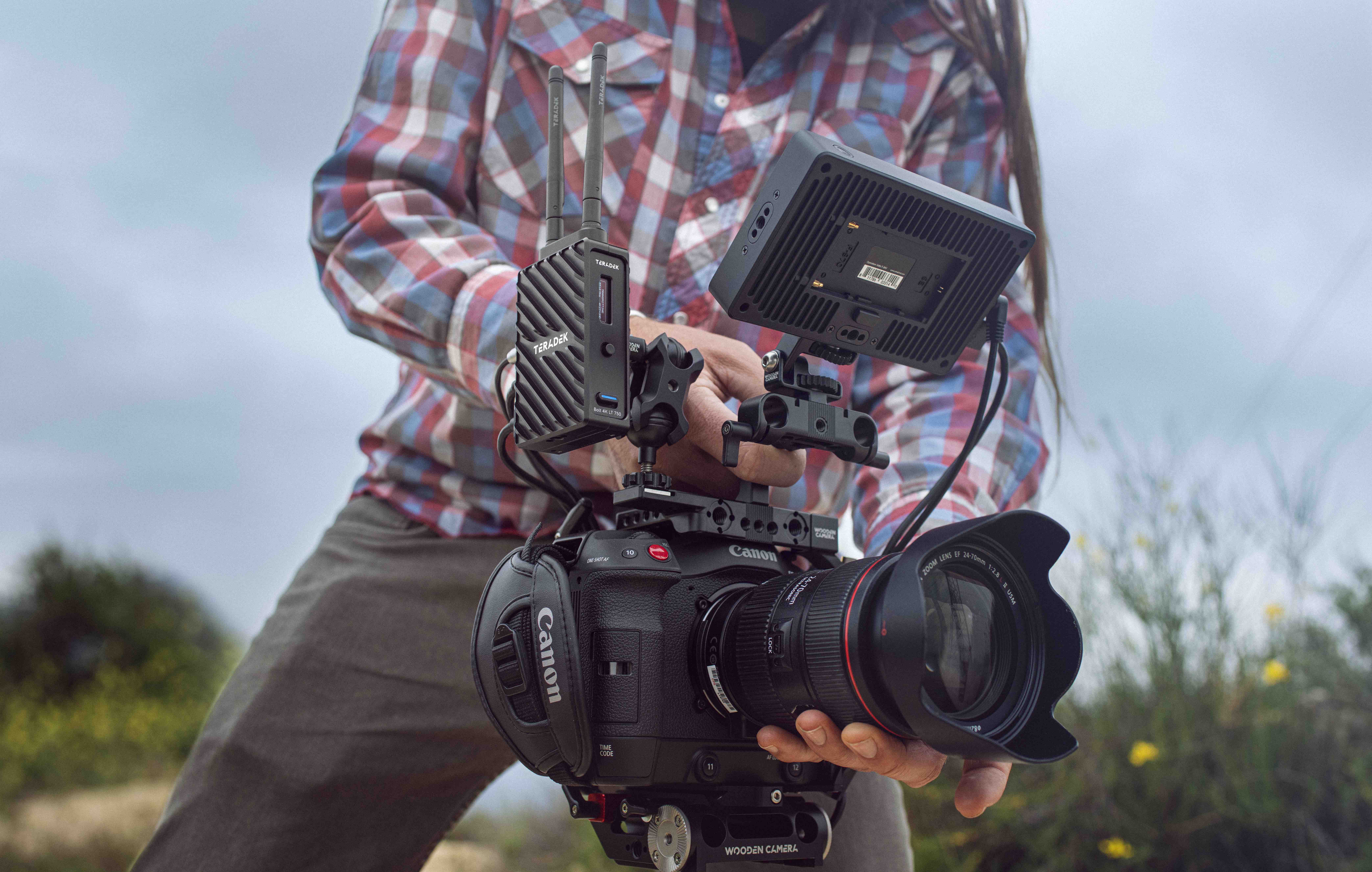 www.teradek.com
Effective: April 24, 2022
IRVINE, CA — Teradek launches Bolt 4K LT HDMI, a new HDMI-only, zero-delay wireless solution offering 10-bit 4Kp30 HDR video, 750 feet of range and the same compact aluminum unibody and wireless interoperability with the rest of the award-winning Bolt 4K product family.
"The Bolt 4K LT HDMI is for shooters who need reliable, secure, zero-delay 4K and HDR wireless transmission," said Greg Smokler, GM of Cine Products at Creative Solutions. "It's the most affordable wireless solution in the Bolt 4K ecosystem, and it's fully compatible with every other Bolt 4K system you'd find on a high-end cine production."
The Bolt 4K LT HDMI wireless TX/RX kit replaces Teradek's ACE 500 and boasts: a 50% boost in range, 4x the resolution, complete interoperability with the Bolt 4K ecosystem, and a field-proven Bolt 4K aluminum unibody with multiple mounting options. It also has the ability to transmit to up to six receivers, and supports wireless camera control when combined with SmallHD. Bolt 4K LT HDMI comes with built-in BLE connectivity to Android and iOS devices allowing for seamless pairing and configuration.
"We design solutions that help our customers expand their capabilities, whether they're seasoned professionals or just starting out," said Smokler. "Bolt 4K LT HDMI makes the Bolt 4K ecosystem accessible to a wider audience of creators, giving them premium, secure, professional tools they can use to help their careers evolve."
Learn more at http://tdek.co/bolt4klthdmi-pr
##
About Teradek
Teradek designs and manufactures high-performance video solutions for broadcast, cinema, and general imaging applications. From wireless monitoring, color correction, and lens control, to live streaming, SaaS solutions, and IP video distribution, Teradek technology is used around the world by professionals and enthusiasts alike to capture and share compelling content. www.teradek.com
About Creative Solutions
Headquartered in Southern California, Vitec Group's Creative Solutions Division designs and manufactures premium products for broadcasters, film, and video production companies, independent content creators, and enterprises. Comprising the brands Teradek, SmallHD, Wooden Camera, Amimon, and Lightstream, Creative Solutions products are used around the world for sports, news, live events, film and television production, online streaming and gaming. Creative Solutions has manufacturing and R&D centers in the US, UK, Israel and continental Europe.
For additional inquiries, please reach out to [email protected]