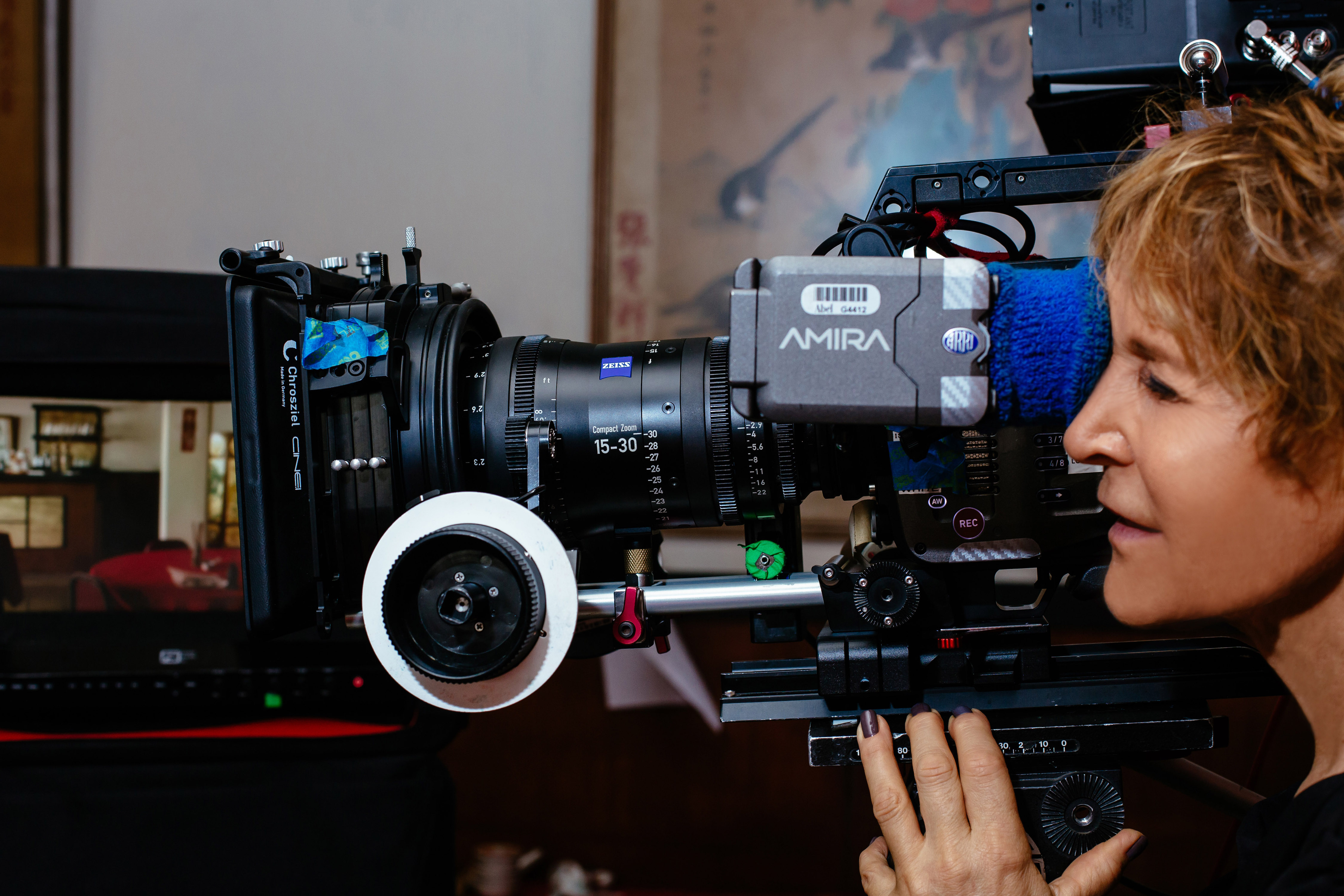 ZEISS Cinema Americas and Women in Media celebrate Women's History Month with the new Altitude Awards. These Awards honor the technical and artistic achievements of creatives who are making meaningful, well-crafted stories in the camera and lighting departments. The competition is open to professional and student WIM members working as cinematographers, camera operators and gaffers. First prize is $3000 cash and a full week use of ZEISS Supreme Prime or Supreme Prime Radiance lenses.
Partnering with WIM on the new award, Anna Schmidt, ZEISS Senior Manager of Marketing, elaborates, "Representation matters. Period. The only way to get gender diversity on set is to turn conversations into action. We hope that initiatives like this help create opportunities which make space for all women on set, including trans, non-binary, and gender non-conforming."
The esteemed panel of Altitude Award judges includes: ASC members Johnny Simmons, Tami Reiker, Alan Caso and David Harp as well as cinematographers Sandra Valde-Hansen, Laura Merians Gonçalves and Anna Amortegui. In addition, Liz Miller, EVP of Television Production at Paramount Television Studios, and NCIS Director Mary Lou Belli will be weighing in, as well as Idit Dvir and Srikanth Nandigam of Howard University. The panel will be evaluating applicants work, technical and artistic merit, and goals.
To enter, candidates are asked to submit an application and examples of their body of work via their WIM CREWLIST PROFILE. In addition to the $3,000 and week's use of ZEISS Supreme Prime OR Zeiss Supreme Prime Radiance Lenses, Second Place will receive $1000, and 2 Runners-up will each take home $500. Five more will take home Honorable Mention Laurels.
"Women In Media is thrilled to team up with ZEISS to acknowledge our members in camera and lighting who are ready to move up into higher production value projects," adds Tema Staig, Executive Director of Women In Media. "Our goal is to help forge sustainable careers through education, mentorship, initiatives, and direct connections. Having our judges look at candidates' CrewList Profiles https://www.womennmedia.com/crew-list/ gets considerable talent on their radars to potentially hire or recommend."
Submissions are accepted until 11:59pm EDT May 15, 2022. Winners will be announced during Cinegear Expo Los Angles which takes place June 9–12, 2022.
To find out how to Join Women in Media (WIM) visit https://www.womennmedia.com/join/
###
About ZEISS
ZEISS is an internationally leading technology enterprise operating in the fields of optics and optoelectronics. In the previous fiscal year, the ZEISS Group generated annual revenue totaling 6.3 billion euros in its four segments Semiconductor Manufacturing Technology, Industrial Quality & Research, Medical Technology and Consumer Markets (status: 30 September 2020).
For its customers, ZEISS develops, produces and distributes highly innovative solutions for industrial metrology and quality assurance, microscopy solutions for the life sciences and materials research, and medical technology solutions for diagnostics and treatment in ophthalmology and microsurgery. The name ZEISS is also synonymous with the world's leading lithography optics, which are used by the chip industry to manufacture semiconductor components. There is global demand for trendsetting ZEISS brand products such as eyeglass lenses, camera lenses and binoculars.
With a portfolio aligned with future growth areas like digitalization, healthcare and Smart Production and a strong brand, ZEISS is shaping the future of technology and constantly advancing the world of optics and related fields with its solutions. The company's significant, sustainable investments in research and development lay the foundation for the success and continued expansion of ZEISS' technology and market leadership. ZEISS invests 13 percent of its revenue in research and development – this high level of expenditure has a long tradition at ZEISS and is also an investment in the future.
With over 32,000 employees, ZEISS is active globally in almost 50 countries with around 30 production sites, 60 sales and service companies and 27 research and development facilities. Founded in 1846 in Jena, the company is headquartered in Oberkochen, Germany. The Carl Zeiss Foundation, one of the largest foundations in Germany committed to the promotion of science, is the sole owner of the holding company, Carl Zeiss AG. Further information at www.zeiss.com
ZEISS Consumer Products
ZEISS Consumer Products combines the company's business with camera and cine lenses, binoculars, spotting scopes and hunting optics. The unit is allocated to the Consumer Markets segment and is represented at sites in Oberkochen and Wetzlar.