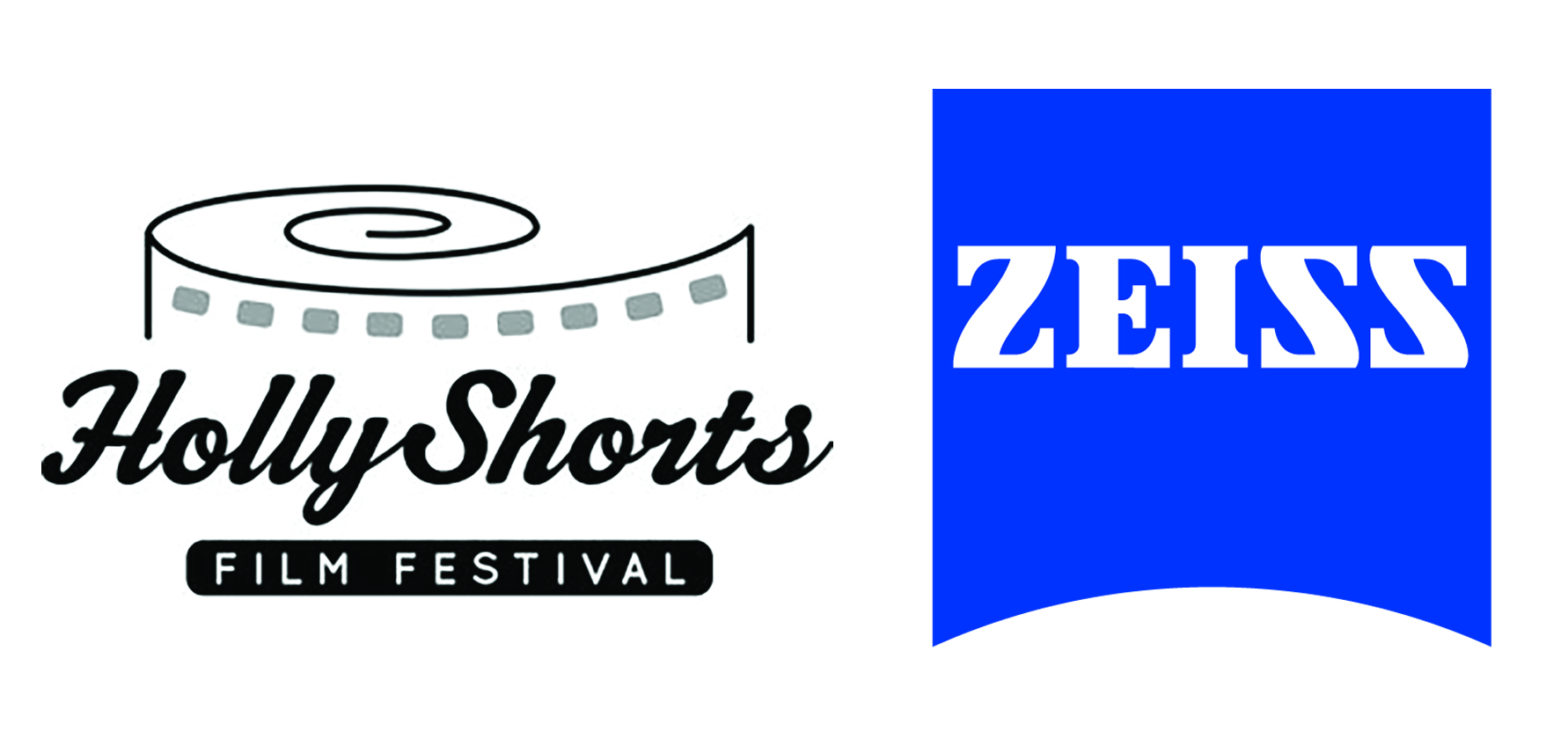 www.zeiss.com/cine-democenter
www.hollyshorts.com
Held in Hollywood, California August 11-20, 2022
Hollywood, California: For the eighteenth year, HollyShorts (www.hollyshorts.com) will present its Academy qualifying Short Film Festival in person at TCL Chinese Theaters, Japan House Hollywood, and streaming on Bitpix TV. For the first time, ZEISS Cinematography is pleased to sponsor the new HollyShorts ZEISS Achievement in Cinematography Award and participate in other festival events.
"We are extremely excited to team up with ZEISS, a world-renowned and innovative company that recognizes these goals with their incredible brand and products," commented HollyShorts co-founders, Daniel Sol and Theo Dumont. "We look forward to introducing Zeiss to our 400 officially selected, incredible next generation of artists at this year's festival."
To recognize the latest trend in motion picture optics, on August 14, ZEISS Cinematography team member David Warner will present Creating Flares for Filmmaking. An expert in the field of lens technology, Warner will offer background, insights, and options before opening up the mic for a lively Q&A.
The Festival's finale is the Film Awards ceremony on August 20. A highlight will be the new Achievement in Cinematography Award, presented by ZEISS to give special recognition for the best cinematography chosen from all films presented. Tony Wisniewski, ZEISS Senior Manager of Marketing adds, "We are delighted to partner with HollyShorts to present an award to the winning cinematographer as our way of rewarding their achievement and encouraging filmmakers to tell their stories with inspiring images." ZEISS will also have the honor of presenting the HollyShorts Film Festival Achievement in Filmmaking and Cinematography Award to the esteemed Nancy Schreiber ASC, who's past work has been screened at the Festival.
###
About ZEISS www.zeiss.com/cine-democenter
ZEISS is an internationally leading technology enterprise operating in the fields of optics and optoelectronics. In the previous fiscal year, the ZEISS Group generated annual revenue totaling 6.3 billion euros in its four segments Semiconductor Manufacturing Technology, Industrial Quality & Research, Medical Technology and Consumer Markets (status: 30 September 2020).
For its customers, ZEISS develops, produces and distributes highly innovative solutions for industrial metrology and quality assurance, microscopy solutions for the life sciences and materials research, and medical technology solutions for diagnostics and treatment in ophthalmology and microsurgery. The name ZEISS is also synonymous with the world's leading lithography optics, which are used by the chip industry to manufacture semiconductor components. There is global demand for trendsetting ZEISS brand products such as eyeglass lenses, camera lenses and binoculars.
With a portfolio aligned with future growth areas like digitalization, healthcare and Smart Production and a strong brand, ZEISS is shaping the future of technology and constantly advancing the world of optics and related fields with its solutions. The company's significant, sustainable investments in research and development lay the foundation for the success and continued expansion of ZEISS' technology and market leadership. ZEISS invests 13 percent of its revenue in research and development – this high level of expenditure has a long tradition at ZEISS and is also an investment in the future.
With over 32,000 employees, ZEISS is active globally in almost 50 countries with around 30 production sites, 60 sales and service companies and 27 research and development facilities. Founded in 1846 in Jena, the company is headquartered in Oberkochen, Germany. The Carl Zeiss Foundation, one of the largest foundations in Germany committed to the promotion of science, is the sole owner of the holding company, Carl Zeiss AG. Further information at www.zeiss.com
ZEISS Consumer Products
ZEISS Consumer Products combines the company's business with camera and cine lenses, binoculars, spotting scopes and hunting optics. The unit is allocated to the Consumer Markets segment and is represented at sites in Oberkochen and Wetzlar.
About HollyShorts Film Festival (HSFF) #HSFF2022 www.hollyshorts.com
The annual Academy Awards® Qualifying HollyShorts Film Festival will celebrate its 18th year in August 2022. HollyShorts (HSFF) brings together top creators, industry leaders, and companies and has launched many filmmakers into the next stages of their careers. HollyShorts, regular on MovieMaker Magazine's "Top 50 Festivals Worth the Entry Fee list", also engages its community and spotlights short films year-round through monthly screenings, panels, and networking events. HollyShorts Film Festival will take place in-person between August 11-20th, 2021 at TCL Chinese 6 Theaters, with the annual Awards Gala set to take place on August 20th, 2022.