NEWS RELEASE
K-Tek
1384-F Poinsettia Ave
Vista, CA 92081
(760) 727-0593
www.ktekpro.com
Effective: August 21, 2017

To Download the below photo in high res click here
K-Tek's New Stingray Microphone Case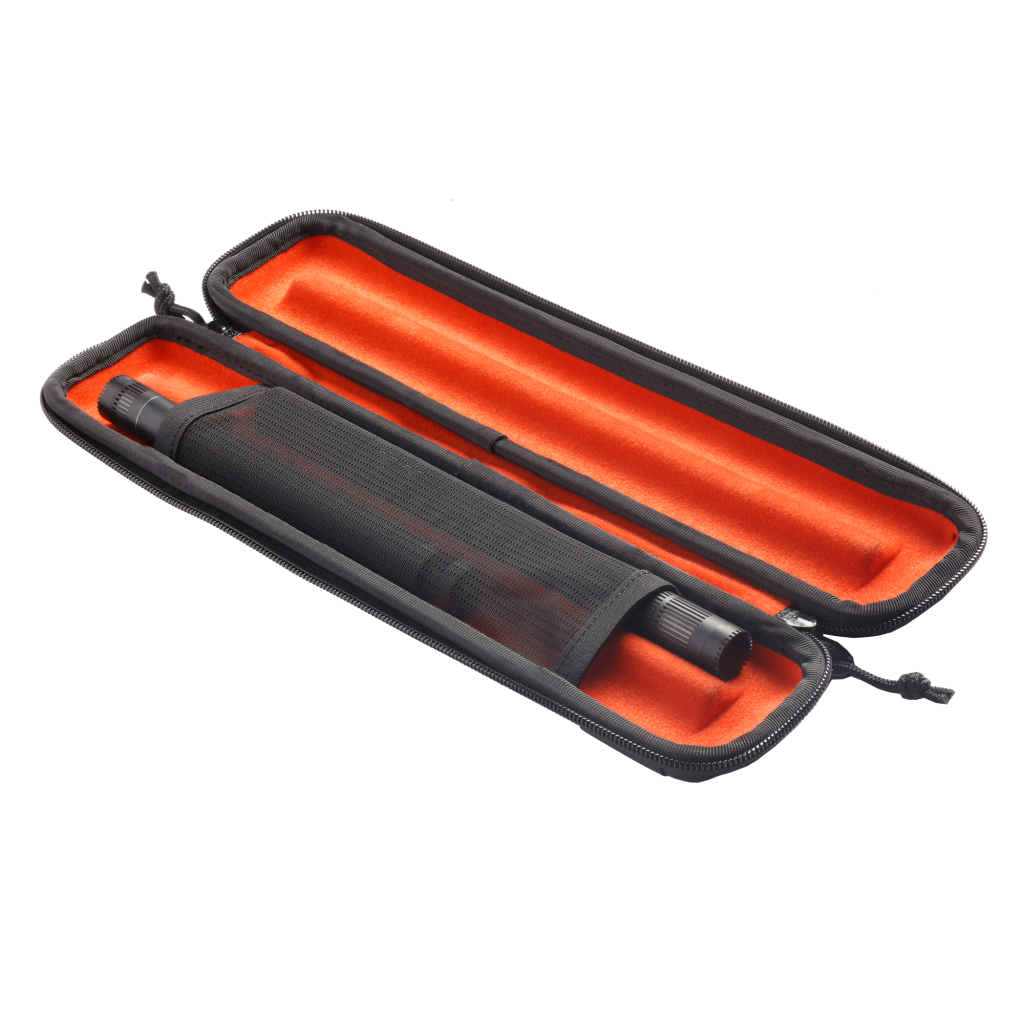 K-Tek's Stingray line offers a new solution to protect a pair of long shotgun microphones during transport, storage, or onset. The elegant semi-rigid mic case offers a sleek yet practical molded design to enable easy handling by sound mixers, boom operators, and utilities.
Outside, a rugged thermoformed exterior offers superior grip thanks to molded ribs which also add additional strength to better protect the microphones. Inside, the clamshell design provides a soft orange easy-view interior with contoured center dividers to separate the two microphones both from below and above. An elastic-edged, black mesh sleeve further secures mics of various lengths. Keeping the microphones secure and easy to access, the Stingray Mic Case features a label area on the back of the case for quick identification of the case's content.
Sized to handle most popular shotgun mic's the Stingray Microphone Case has an interior dimension of 12.9" x 2.4" (327mm x 60mm) which accommodates microphone diameters up to 1.1" (27mm) like the large diameter MKH60 or the long ME66/K6 combination. The exterior size is 14" x 3.5" x 1.5" (256mm x 89mm x 38mm). List price for the KSTMC1 is $47.
For a dealer list or more information about K-Tek products visit www.ktekpro.com
##
Information Prepared by Lewis Communications: press@lewiscommunications.net
For Additional News and Photos visit aboutthegear.com